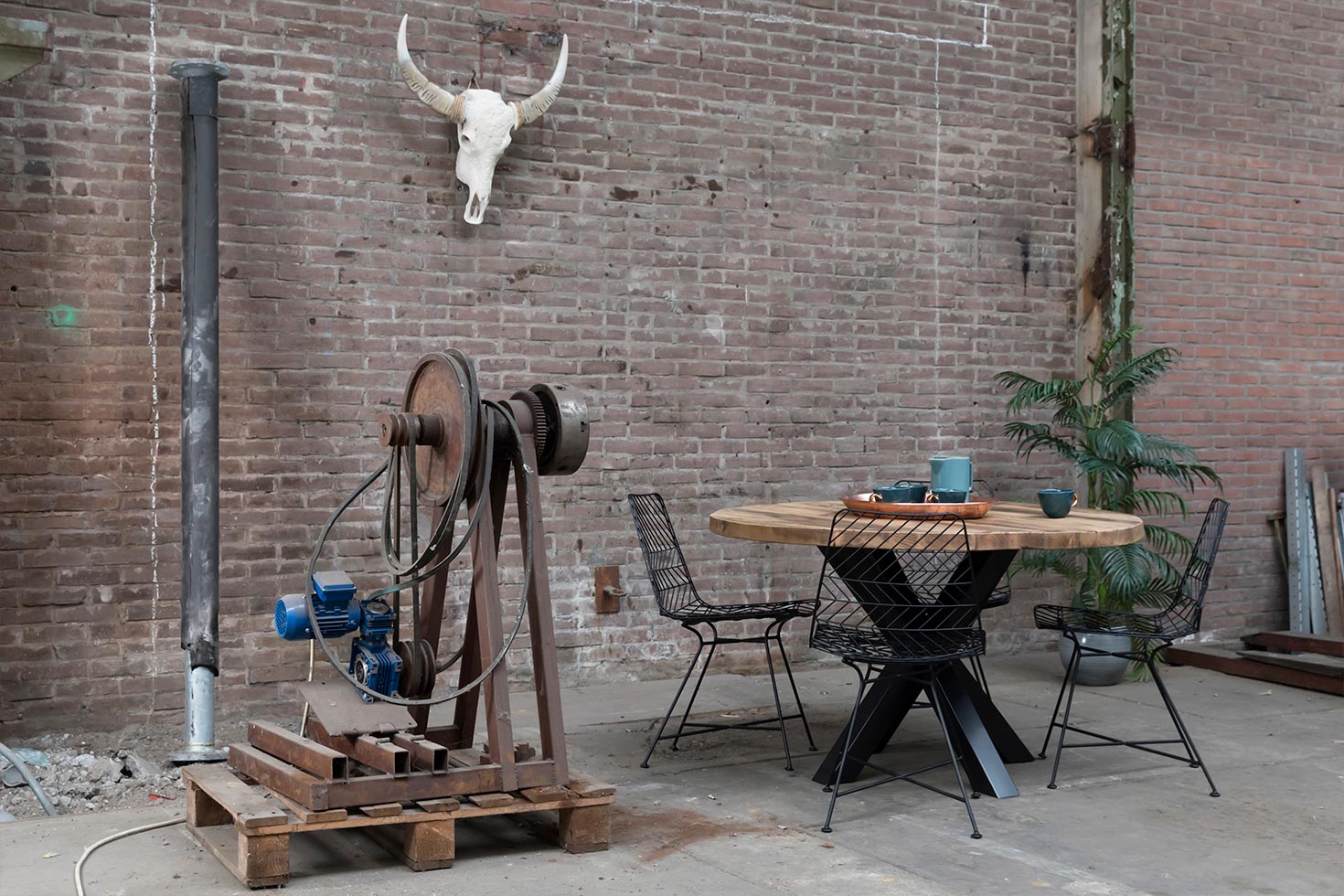 Nordstahl is a Dutch designer brand specialising in steel frames for tables, cabinets, and other items for the interior. We focus on and respond to trends and give them a rugged, industrial twist with our robust finish.
Our products are available from various retail outlets, which we select ourselves. We ensure there is sufficient expertise available at these sales points so that you receive the best advice. In addition, many qualified furniture manufacturers use our products, which they combine with handmade tabletops /shelves.
All Nordstahl products are finished in steel-coloured powder coating which could be described as steel blue in colour. This powder coating protects the products from rusting and ensures they will not leave smudges on your clothes.